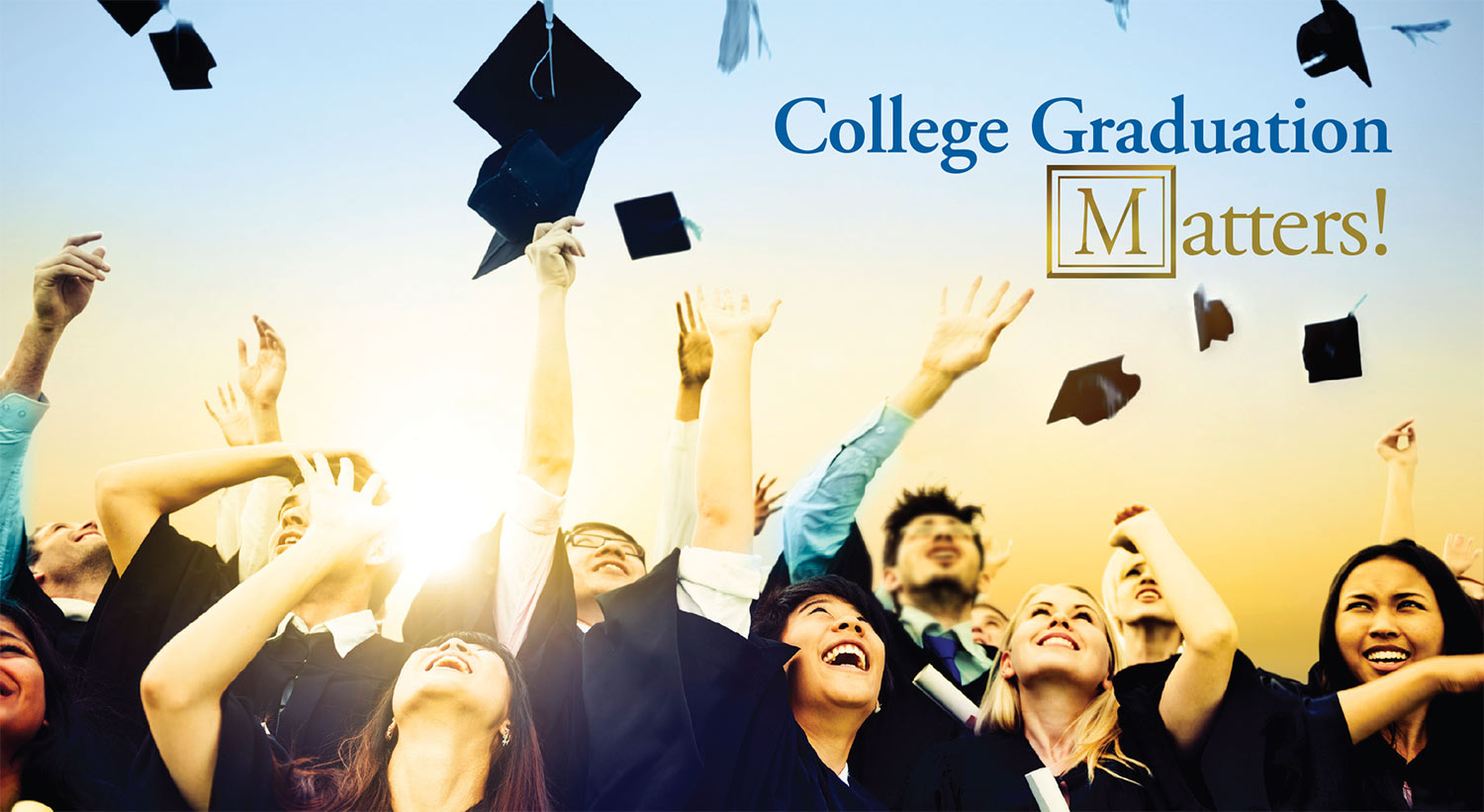 Partners select students coming out of 18 Faith in the Future High Schools, 17 Independent High Schools, and 6 Mastery Charter Schools. Please see complete list of partner High Schools on our High School Scholars Page.
Below is what Maguire College Scholar Graduates thought of their experience and what they plan to do after college: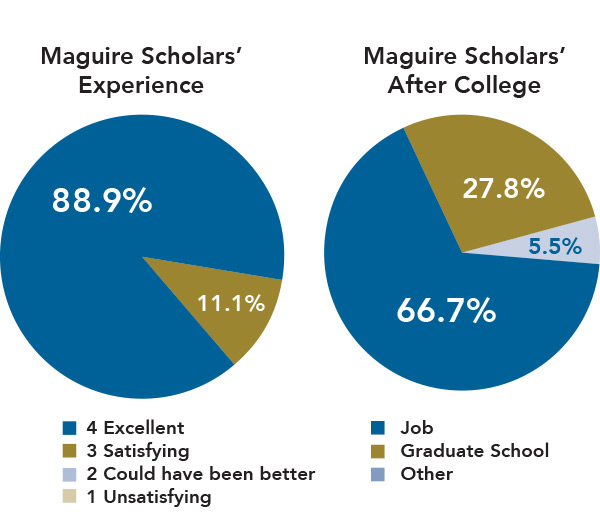 "It has been an honor and a pleasure to be a Maguire Scholar. The guidance that the Maguire Foundation has given to me is something that I can never repay. I plan to continue to be a proud Maguire "alumnus" and be as active and involved as I can be." – Michael G.

"As a Maguire Scholar, I was motivated to take a more active role in my school community through service and academics which I was able to do successfully. I also enjoyed spending time with my fellow Maguire scholars." – Kaitlyn C.

"Receiving this scholarship encouraged me to continue to work hard both in and out of the classroom, and I hope I am one day able to help students achieve their educational goals as you have helped me." – Shannon N.

"It was incredibly rewarding. Beyond the financial assistance, the fact that I was able to attend various events held by the foundation was very gratifying. I felt like I was actually a person the foundation cared about, not just a number."

– Alexandra B.
The Maguire Foundation provides last dollar scholarship support to up to five students in each institution's incoming freshman class for four years of matriculation.
Maguire Scholars are selected by their respective institutions, and must remain in good academic standing (3.0) and be an active participant in school and/or community volunteer extra-curricular activities, and have an EFC of $0 – $15,000 (Expected Family Contribution).
Any questions regarding the application, please contact the college to which you are applying directly. 
*If applying to Penn State, only online applications will be accepted. Click here to apply online to Penn State's Maguire Scholars Program.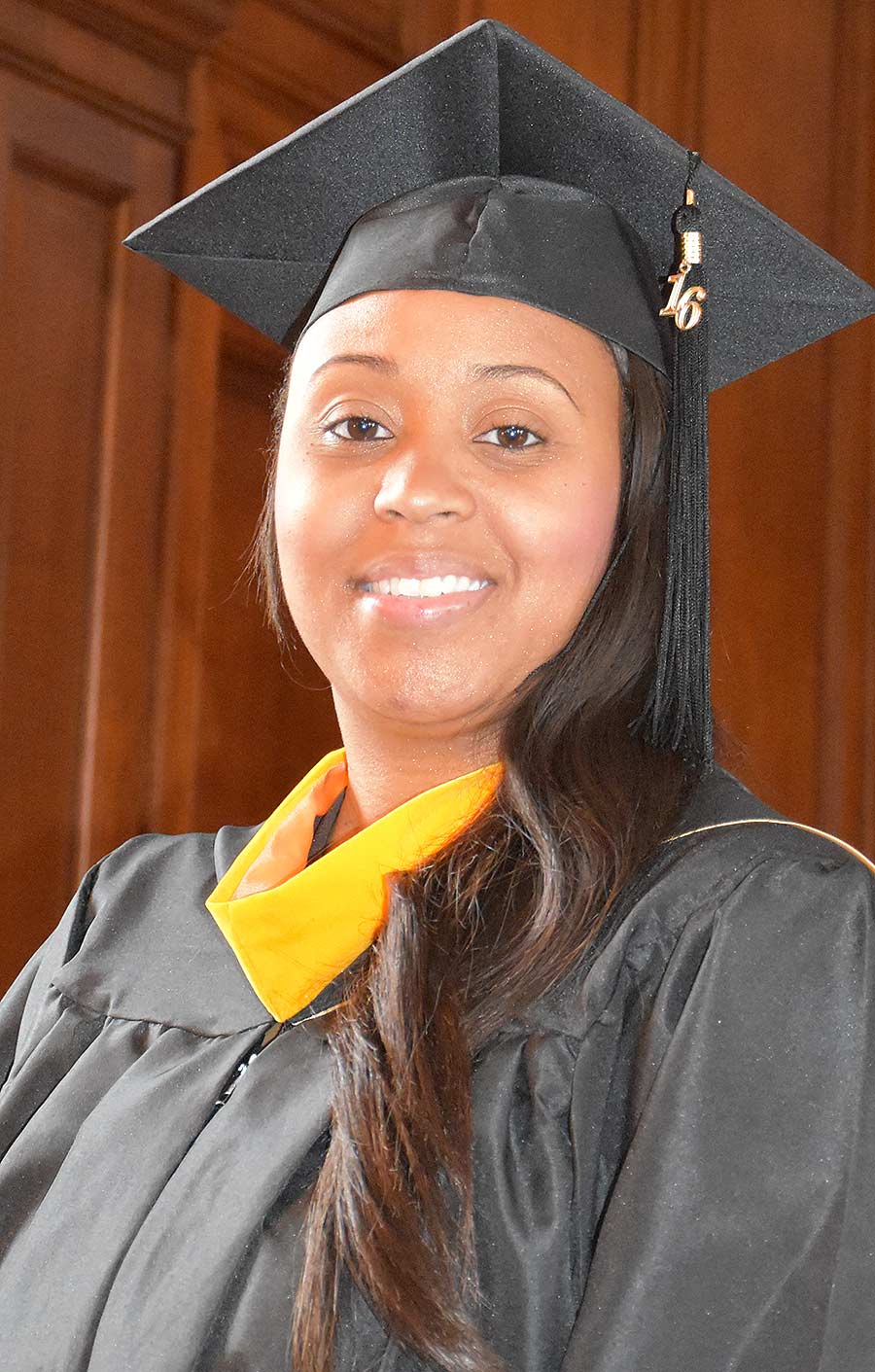 Tieneasha Jones, Gwynedd Mercy University Class of 2016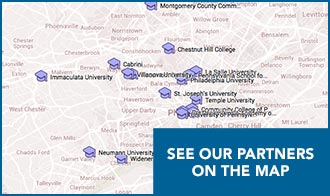 There are currently 27 partnership colleges & universities with more than 300 Maguire Scholars enrolled.
*These scholarships are not exclusive to Maguire Partner High Schools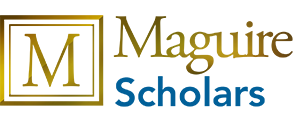 The goal of the Maguire Scholars Program is to support and enrich the leaders of tomorrow by providing an opportunity for an excellent education. Maguire Foundation forges partnerships and strategic alliances with Independence Mission Schools (IMS), Faith in the Future as well as other high schools, colleges and universities.